What are the changes in SEO in the last month? Today we are going to discuss SEO update December 2019. Read this full post because you need to update yourself.
On November 4, Google has launched a speed ​​report for all webmasters in the search console. You will find this report in the "Enhancement Section" of the search console. And it has different information for both mobile and desktop.
This shows how much importance Google gives to website speed. That's why you should focus on the speed of your website.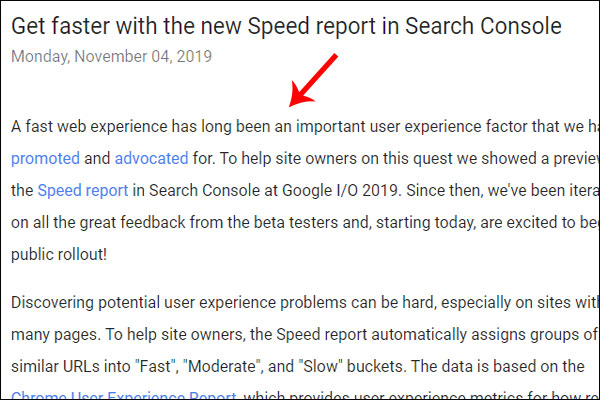 It is also important to focus on SEO but your UX and UI should be better.
On 12th November, Google announces that they are discontinuing Google My Business phone support in the US.
This facility is still available in India but is going to close very soon. In the USA, to take support instead of calling directly, you will have to fill and submit a form.
Through which you can request a callback, you can't call directly.
Google Shopping Ads on Youtube
On 5th November, Google has started giving more space to YouTube for shopping Ads. YouTube captures a very large audience. To recover the loss of Ads revenue that Google is suffering from social media platforms, Google is expanding YouTube more and more.
Image SEO For Google My Business
Off-Page SEO 2021 | Full Process Step By Step
Therefore you are seeing a lot of Google Shopping Ads in the YouTube Ads section.
On November 4, Google announced that it is giving readers permission to read in 2 languages ​​simultaneously from Google News App.
This means that if you are running a "Hindi language website", then you will get more traffic from Google, So you don't have to worry anymore.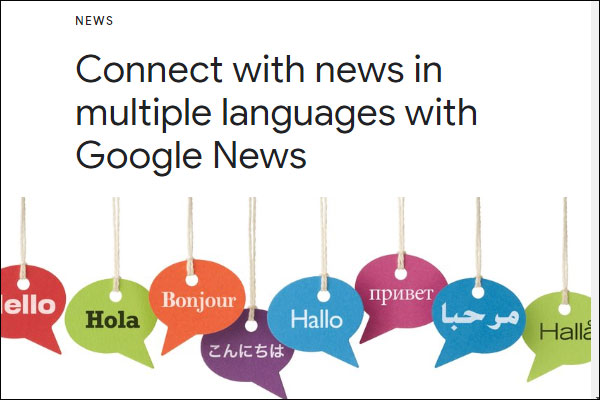 If your website is in Hindi then you can bring a lot of traffic.
On November 7th, Google has made many new changes in Google Ads Editor. Some of the major changes "support for Discovery Campaign and Share Negative List".
Google Ads Editor is an offline official tool of Google in which you can make changes in your campaign offline.
It is also a piece of good news for Google Local Campaigns. Google is soon going to launch Ads such as pins promoted in the local product feed, Google map and store pickup in shopping campaigns.
Whenever you hear the name of local in Google, then understand that Google My Business is being talked about.
If you do a local product sale, then you are going to get the option to run Google Ads for your product soon.
As we all know that something new comes in the SEO which we need to learn. But for the new member, Google has launched a search console training series, which is completely free.
Google Webmaster Channel Link: Click here
It is available on the Google Webmaster Tool channel which you should be watch and learn.
WordPress.com has launched an income option for a website hosted on its platform. Now hosted blogs on WordPress can offer their users a membership.
Read the full blog:- Click here
The local business only receives 414 website visitors every month. Organic traffic is only 50% and the rest is from direct or referral.
In the case of local business people prefer to visit the direct store or prefer to talk on the phone instead of visiting the website.
Google made many changes in this report. That's why you have to update yourself regularly. You can read the full report here: Click here
On 18th November, Google has launched the option to follow Local Guides in some cities. This feature has just been launched in Delhi, London, New York, Mexico City, Tokyo, and many cities.
Difference Between Technical SEO and On-Page SEO
Some people call this Local Guide Program of Google Map as bad, but this program makes Google Maps useful and the feature of following the top guides is not only beneficial for the users but will also make the guide more responsive.
Read the full article: Click here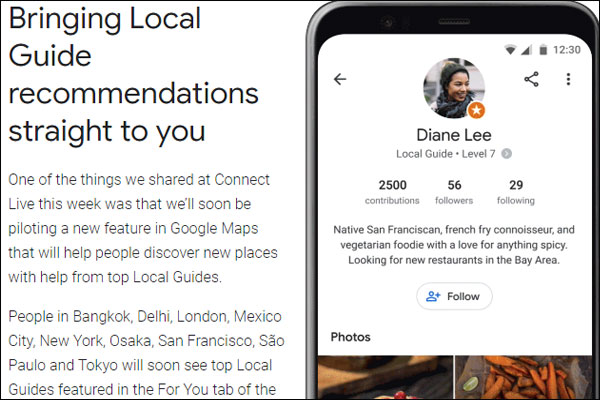 Conclusion
As we have discussed above, what are the major changes that Google has made in the last month? The SEO industry is a very big industry and it gets to learn something new every day.
So we all need to know about the new change in SEO. Every digital marketer or those who want to make a career in the SEO field should know about new updates of SEO.
If you like this post please share it with your friends.
Author: Shehraz Khan
Founder of My Digital Post, and I have a passion for all things digital marketing. I hold an MBA in Marketing from the prestigious University of Pune and have been in the industry for over 6 years now. As a Digital Marketing Manager and Blogger, my expertise lies in SEO, SMO, Google Ads, Facebook Ads, and Content Optimization. I love creating strategies that help businesses to achieve their marketing goals and make an impact in their industry.