Image SEO is a very important part of Google My Business. Most people ignore it because they don't know the importance of image SEO.
Go to the Google My Business Insight page and see there Google is giving you the option of post photos.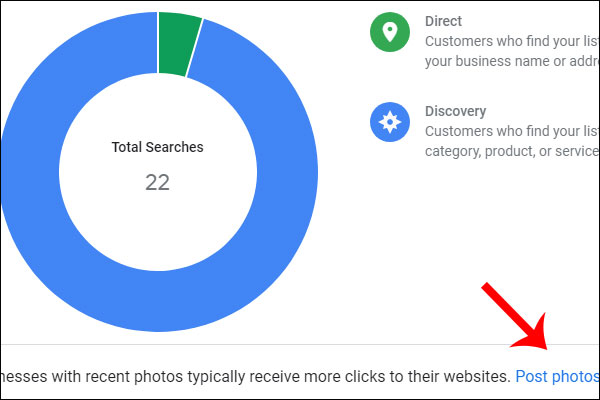 Images SEO
Images are so important for Google My Business that Google has launched a separate section called Search by Photos. Here you see 5 images in which 3 images in front and 2 images for carousel.
It shows the business name, rating, and distance of the searcher.
How to Rank in Google My Business | Local SEO 2021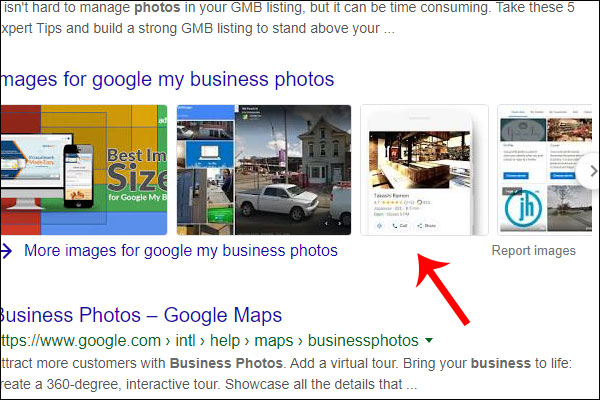 If your website does not rank on Google, you can bring people to your website through photos. For this, you have to do the image SEO of your website.
How can you add photos on Google My Business
First of all, you have to search on Google "Google My Business" log in with your email id. Click on photos:
After that, you have to click on plus sign to upload new photos.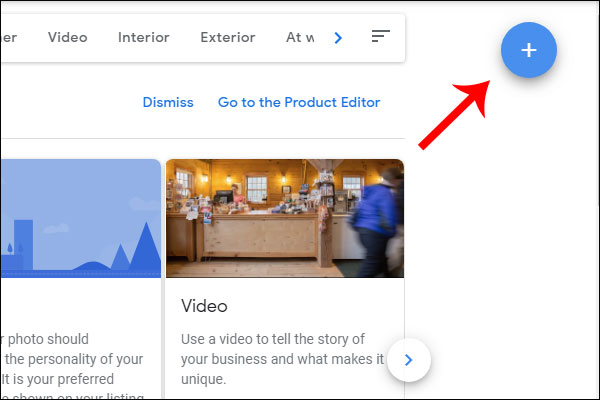 Google consider owner and customer posts and photos separately. So you will see 2 different options inside the dashboard.
This is the full process of uploading a photo. Now we will learn the image SEO professionally.
Don't Use Purchase Images
The first thing is that the images are not purchased or taken from elsewhere. To rank in Google My Business, you must have real images of your business.
If you have bought photos from somewhere, it will be very difficult to rank on Google My Business. Because Google knows that these are the stock images.
Don't Resize Images For GMB
If you are using images on your website then you can resize it. But do not resize at all when you upload images to Google My Business. You have to use high-quality images for GMB.
Image Quality Must for GMB
There should not be used blurred or dark images. Google can analyze any image that's why you should use only high-quality images.
Don't use any shared images
Don't use Whatsapp and any chat image
Don't use any phone camera image
Use image with email sharing
Title Subject & Rating Image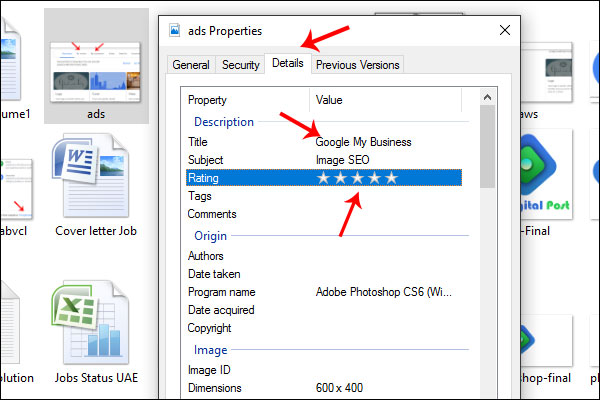 Go to the image and right-click—go to the property—details—-fill title, rating, and subject of Image.
After filling this information, you have to upload your image to Google My Business. All images you upload, you have to add title subject and rating to all images.
Conclusion
As we also have discussed how can we upload photos and optimize our photos to Google My Business?
Plan—-Optimize—-Upload—-Categorize
This will be very helpful to rank your business on Google. Therefore you should use this technique and you can get a lots of customers.
If this post is helpful for you, please share it with your friends and comment below.
Author: Shehraz Khan
Founder of My Digital Post, I have completed my MBA in Marketing from the University of Pune. I am a professional blogger and have almost 6 years of experience in SEO, SMO, and Google Ads, Facebook Ads, Content Optimization, etc.