What is the new Google algorithm update 2019 and SEO updates, we will discuss? Let see, what happened in October month 2019.
On 2nd October, Google announced that Google is going to update its user agent in December. Google had announced the ever been boat already but the user agent was still the same.
But now that user agent will also be based on the latest and stable version of Google Chrome. Websites that have made user agent detection hard code for Google bot
They should pay special attention. It is not going to be an issue for the majority of the website according to Google's own estimate.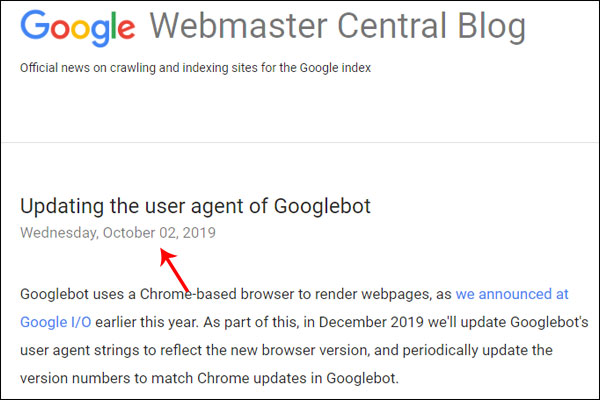 On October 2, Google announced the option of incognito mode in Google Maps. In incognito mode, Google will not save the user's location data.
And whatever search will take place at that time will not be saved in the user's account. Normally this seems a piece of dangerous news for the marketer or SEO's because if the data or location is not saved then how will we target.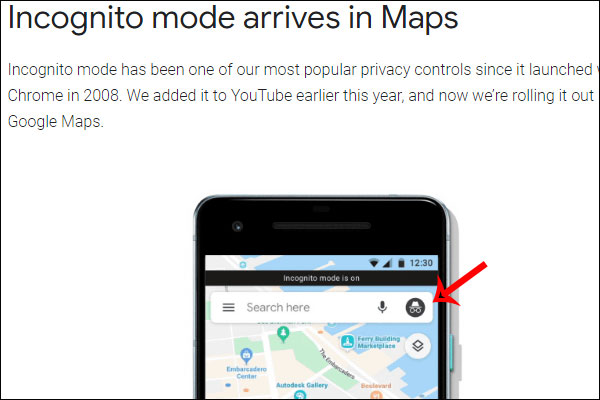 Actually this is positive news in the long term. Such an option increases the trust between the user and the platform.
If trust increases, usage will increase and if it increases, you will also get data to track. Having a healthy user environment is compulsory and also essential for marketers and platforms.
On October 3, Google announced through Twitter that the adding change of address option to search console.
This tool is very useful for everyone and to use it, you have to click on the Settings option in the sidebar in the search console. After that, you have to click on the change of address option.
And now from this window, you can change the address of your website. This option will work when you want to shift your website or any subdomain to another subdomain.
After submitting your website then you will have to inform Google about your new changes and validate it again.
How to get a Government Job in Canada from India
How to Write Unique Article | Google Adsense Approval Fast
4: Use of H1 Tag
This is also new news and is still useful. Google's John Mueller clarified in a video of Google Webmaster Blog that using more than one H1 tag in a page has no negative effect on your SEO.
In fact, John has often cleared in many videos and on Twitter that no H1 or H2 tag does any benefit to SEO nor harm.
Google looks at the overall performance and usability of the page, not counting H1 and H2 tag.
On 5th October, Microsoft also announced that they are discontinuing the option of accelerated delivery from their advertising platform. While Google had already closed this option.
We had covered this option in our last month SEO series, you can read our old post here.
6: Video Enhancement in Google Search Console
On 7th October, video enhancement and video appearance performance reports have been added to the Google search console.
These reports will not show only when the video is embedded or uploaded on the website.
You will also have to add the schema data of the video type to your video so that Google can know about the data of your video.
On October 6, Moz has launched a free tool called Domain Analysis. You have to visit https://moz.com/domain-analysis
It is quite simple to do this, you have to type your domain and click on the Analyze button. After this it gives you the information of domain authority, ranking keywords and spam score.
Apart from this, the pages which are getting the most backlinks. You also get this information easily.
8: Quora Update
On October 9, Quora has added 3 new targeting options to its advertising platform.
Keyword History Targeting
Gender Targeting
Browser Targeting
Quora has 250 million users and its the best option for marketing and advertising because of the real name policy.
9: Pubcon Announcement
Bing has launched a pilot test of submissions in the PubCon on 10 October. It is not available for all websites and there is no option to apply it.
In this test, they have selected Microsoft themselves. It also offers the option to submit the entire content along with the URL of your new content so that Bing can index it in a better way.
On October 10, Google My Business search results got a special style, in which listings are being shown by search by photos.
These searches by photos section are being shown in the middle of organic website search results under normal Google My Business.
Mike Blumenthal was first told about this in a blog post. But right now it is also visible in India in search by section with most of the categories.
In this search by image section, there is a carousel of 5 images. In which 3 images appear and you have to scroll to see the remaining 2 images.
By clicking on them, you go directly to the listing of Google Business.
You can also read Mike Blumenthal's blog here
On October 14, Google has started rolling out the affinity audience for the search type ad campaign. The affinity audience type was still available for display campaigns and video campaigns.
This audience type gives an option to target audiences of that type who have already shown interest in your brand.
12: Lead Form Extension
On October 21, Google launched a new ad extension called Lead Form Extension. It is currently only available for search campaigns.
With this ad extension, you can generate leads for your Ads, when that Ads is clicked, a form opens. And you have to submit the form after filling it.
To set this you need to go to your ad settings. And by going to extension settings, you have to select the lead form extension
After clicking this, you will get the form to create a lead form extension. This is a new feature whose policies you have to accept.
On 25 October, Google launched BIRT for the English Language in the United States. This is the biggest change in the Google algorithm in the last 5 years and it has been launched only in the US.
But if it is launched in India tomorrow also, then you do not have to make any changes for your business and your website.
What is BIRT?
BIRT is a natural language processing technique. This means that Google understands the meaning of any search sentence from this training model.
Conclusion
As you read in the post above, what changes has Google made in the last month, what are the new changes in SEO. We can understand these points step by step.
So, please read this post and share it with your friends as much as possible.
Read Our Latest Blog
How to Create EDU & GOV Backlink | High DA PA Instant Approval
Why the apple is half-eaten in Apple company logo
Author: Shehraz Khan
Founder of My Digital Post, I have completed my MBA in Marketing from the University of Pune. I am a professional blogger and having almost 5 years of experience in SEO, SEM, SMO, and Google Ads, Facebook Ads, Content Optimization, etc. We provide the latest digital marketing services.