If you are a blogger or use WordPress, then there must be tension in your mind that how do we bring traffic to our website or blog? Today I am going to tell you how to create high-quality backlinks from Wikipedia and boost your SEO ranking.
And the second tension is how to create a high-quality backlink. These two problems are always with you.
Many of you will not know that there are dead links to Wikipedia. From there you can get both traffic and backlinks.
Everyone knows about Wikipedia that its monthly traffic is not in the millions but in the billions. I show you the monthly traffic below image:-
Friends, if you get traffic and backlinks from, where will your website reach? And if you put your YouTube link in it, then you can get a lot of views.
How To Create Dofollow Backlinks | Instant Approval
STEP 1
First of all, you have to select your language and click on create an account.
After that, you need to fill your detail and click on the create an account.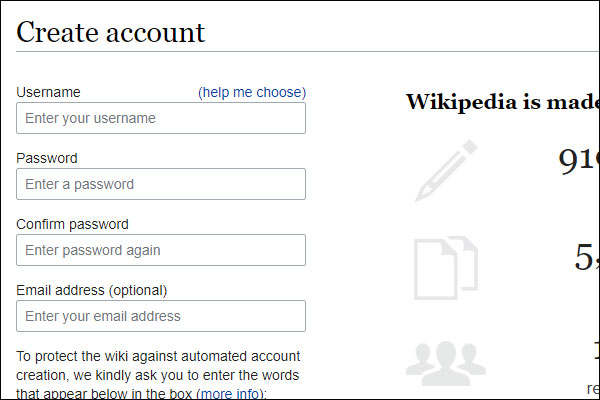 STEP 2
After completing the first step, you have to open your Google and type Wikigrabber.
As soon as this website is open, after that you have to enter any of your keywords and click on search.
After searching, you have to click on the Deadlinks.
How to create EDU & GOV Backlink | High DA PA Instant Approval
Here you have to keep in mind that the link next to which Wikipedia is written, you just have to click on it.
After clicking on that link, you will be redirected to a new Wikipedia page. You need to search Ctrl+F and type dead link.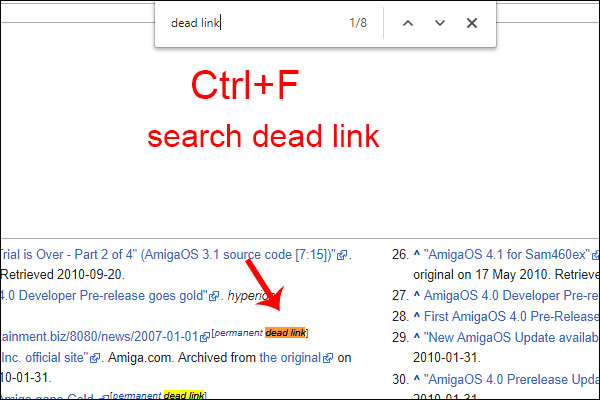 After searching, you have to see the number of that dead link and search it again.
For example ctrl+f and search [3] & you have to click on edit source.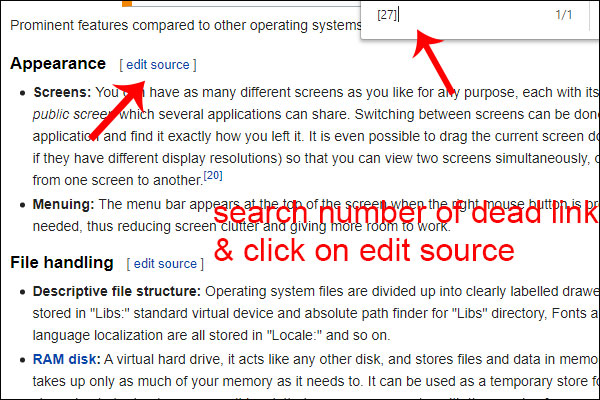 STEP 3
After completing this, you have to click on the edit source and search again with Ctrl+F and type dead link.
You will see a dead link URL there and you have to write your related post URL instead of that dead link URL.
Friends you have to change author name, date, and website post link.
Conclusion
Friends you saw how we can generate backlinks and traffic through Wikipedia.
Now you have to come down to this website and read the backlinks from Wikipedia. As we all know that there are 2 types of backlinks, do-follow, and no-follow. All the backlinks inside Wikipedia will be no-follow.
But what benefit will you get from this:
One, your traffic will increase
secondly, you will also get a backlink
If you want to read Backlinks from Wikipedia, then you need to scroll your Wikigrabber website and read it.
One more thing to remember here is that your website should have both no-follow and do-follow backlinks.
If both types of backlinks are not there, then in the eyes of Google it will become Black Hat SEO. And here it is clearly written that very often Google ranks Wikipedia on its page.
If you like this post, please share it with your friends as much as possible.
How to Write Unique Article | Google Adsense Approval Fast
Top 5 Ways to Earn Online | 100% Confirmed Earnings
Author: Shehraz Khan
Founder of My Digital Post, I have completed my MBA in Marketing from the University of Pune. I am a professional blogger and have almost 6 years of experience in SEO, SMO, and Google Ads, Facebook Ads, Content Optimization, etc.