Right from the start, it should be understood that pursuing medical studies is not an easy thing to do. You would be trusted with looking after people's health after all. However, what shocks a lot of potential students and discourages a decent percentage of them is how long getting your education can take. First, your undergraduate studies will last for at least four years. Some courses might even demand five years of undergraduate studies. Then, you would be moving to the next level of your education. Postgraduate studies, which are necessary for specialization, take approximately another two to five years. And that number goes up to seven additional years for some courses. If all of this hasn't discouraged you, let us take a look at the top medical schools in Georgia.
1: Morehouse School of Medicine
Morehouse School of Medicine is actually within the top four best medical schools in the state and is located in Atlanta. Let's get the details out of the way. First, the average GPA needed to get in is 3.63, and MCAT of 504. This should show how competitive the school is. The cost of tuition is around 85.000 dollars a year, all expenses accounted for. The quality of the education the school offers is, however, beyond any reproach. In addition to medicine, students can take part in biomedical sciences, public safety, and biotechnology courses. The school's also well known for being ethnically diverse and accepting, though it, unfortunately, does not open its doors to international students. They do offer a variety of online courses, however! This might be an exciting opportunity to learn how to start online tuition at home.
2: Mercer University School of Medicine
Another one of the top four schools, Mercer University School of Medicine, located in Macon. The average GPA of entrants is 3.71, and the MCAT of 505. Interestingly, the cost of tuition is more or less identical to the Morehouse School of Medicine. Attending even a fraction of the full spread of courses they offer would strain even those who had strived to develop early time management skills. They offer classes on almost every type of mental and physical health, along with a healthy number of psychology courses. So, no matter what kind of medicine you wish to pursue, you will be able to find it here. Additionally, it must be noted that Mercer accepts online Georgia residents. So, keep that in mind!
3: Emory University School of Medicine
Another university from Atlanta, Emory, is placed even higher than our previous entries. The average GPA is 3.7, and the necessary average MCAT score is 514. Even though Emory is a private medical school, the cost is much the same as the previous two, if not cheaper. It comes to around 76.000 dollars, according to predictions. Emory does offer a few unique options, though. Schools strive to encourage interest in high-quality content written by experts, and Emory certainly does the same with its rich online resources. Furthermore, the university offers business, clinical research, public health, and bioethics courses. Seeing as it is a private university, Emory accepts students from all over the United States and international students.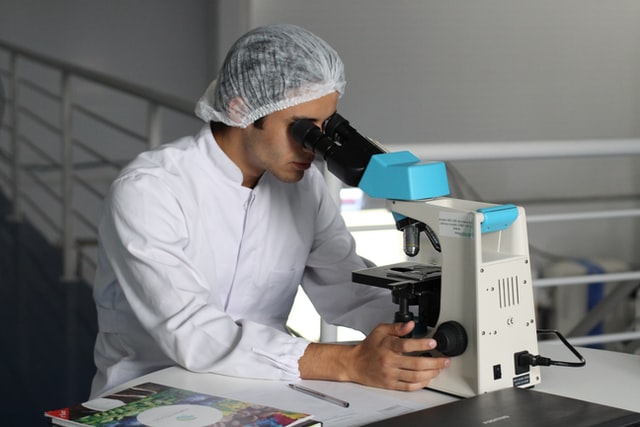 4: The Medical College of Georgia at Augusta University
Medical College of Georgia is one of the oldest medical schools in the entirety of the U.S. It is located in Augusta, it has 22 departments and counting, and it offers clinical training on campus. The GTA of an average entrant is 3.79, and the MCAT score needed is 512. This is a public college, which is why it is much more affordable than previously discussed options. It is possible to study here even if you are an out-of-state student, but the tuition is, in that case, closer to the average in other institutions. It is also the final of the publicly acknowledged top 4 medical schools in Georgia. Interestingly, potential entrants also need to go through the CASPer exam and interviews before being admitted.
5: Philadelphia College of Osteopathic Medicine
As the name implies, this college is located in Philadelphia. The potential students require a GPA of 3.15 and an MCAT score of 505. It should also be noted that the cost of attending is only a little higher than at the Medical College of Georgia. This is also a private medical school, so they readily accept students from any state or abroad. Now, Philadelphia College of Osteopathic Medicine might not be as famous as the other four. But, this does not make it any worse! It offers excellent courses and has everything necessary to provide the experiences every college student needs before graduating. So, do not hesitate to pick it just because it has not accrued as much fame and acclaim as the other four. It is still one of the top medical schools in Georgia!
Final remarks
Now that we have discussed the top medical schools in Georgia, you should have a better idea of where you want to take your future. Any one of the schools can take you higher. Any one of them can offer all the education and experience you will need to make it further in your chosen field. The question now becomes – are you sure you wish to pursue medicine? Doing so, as we had mentioned at the start, is not easy. It takes a lot of dedication, time, resources, and persistence. You will likely feel tired. You will miss sleep. And you will, at times, likely wish you had chosen something a bit simpler. After all, medicine is a complex field that combines biology, chemistry, and other sciences. Still, if you try your best, you will eventually succeed!
Author: Shehraz Khan
Founder of My Digital Post, and I have a passion for all things digital marketing. I hold an MBA in Marketing from the prestigious University of Pune and have been in the industry for over 6 years now. As a Digital Marketing Manager and Blogger, my expertise lies in SEO, SMO, Google Ads, Facebook Ads, and Content Optimization. I love creating strategies that help businesses to achieve their marketing goals and make an impact in their industry.