Starting your own business venture can be very lucrative, so it's naturally an enticing option for many people. Additionally, there is more to gain than just a financial reward. Becoming an entrepreneur as a teenager will look amazing on your CV no matter where your career leads you. It can be a great jumping-off point that can grant you real work experience and put some cash in your pocket at the same time. If you have ever wondered how to start a business as a teen, you are in the right place. We have divided the task into five steps:
1. Do some soul searching
Even before researching business ideas, you should start your entrepreneurial journey by trying to honestly answer these questions:
What would you like to do?
Why do you want to start your own business?
Do you want some spending money, or do you plan to move out at 18?
Do you plan to do this temporarily or pursue a lifelong career?
What marketable skills do you possess? If you already have a skill set that you can monetize, that might be worth exploring further.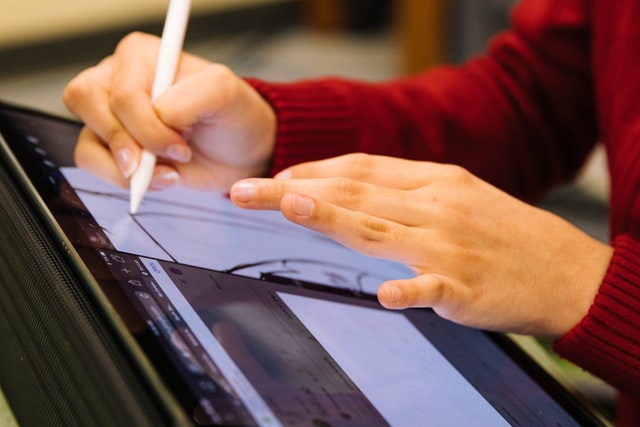 Answering these questions will point you in the right direction. You will soon have a rough idea of what kind of work you are interested in. If you want to hit the ground running with little setup time and almost no investment – you can start your own blog. On the other hand, you may have an innovative business idea that is perfect for a start-up. What's important is that the brainstorming process has started turning the gears, and you can move on to the next step.
2. Research everything
By now, you should have a solid sense of what kind of work you want to do. Now it's time to find out how to start a business as a teen. You probably won't be surprised to learn that it requires a lot of research and Googling. Regardless of how innovative your idea may seem, someone out there is undoubtedly doing something similar to what you had in mind. Instead of panicking and scrapping the idea, you can look up the competition. See what they are doing and how they are going about their core business operations.
You can learn a lot by studying the competition, but you always have to keep in mind that you need to stand out from the crowd. Consider how you can add your personal touch and unique flavor. Investing yourself in your business will add character and originality and help you attract attention. When examining the competition, look at their audience and who they are targeting as potential customers. You will be going after that same crowd, so take plenty of notes.
3. Embrace the power of social media
Once you know your target demographic, you can decide which social networks to focus on. Obviously, you can manage multiple accounts on various networks, and there are ways to do cross-posting. Keep in mind that most social networks cater to specific audiences and age groups. Therefore, you should focus most of your efforts on where your demographic is congregating.
Another good idea is to partner with influences that already have established fan bases. Find pros with an army of followers on your chosen network and reach out to them. They might be open to a collaboration that will significantly increase your reach on the social platform.
4. The financing
We have reached the most problematic topic for any company, not to mention when you are looking to start a business as a teen. While some businesses require little to no start-up money, most ventures will require some funding to get going. Try to determine how much starting capital you will need and what monthly expenses you can expect. Remember to factor in your marketing budget in the total because you will need a way to let people know you exist.
That money is going to have to come from somewhere. Can you save enough money yourself to get the business started, or will you need the help of investors? If you are going to hunt for investors, you'll need to develop a detailed business plan and budget, which you will need to present to your future investors. Kickstarter and other crowd-funding platforms can be a good choice, especially for innovative ideas. You can also lean into free classifieds to reach more people.
Since this is probably your first business venture, we recommend starting small. You will probably make mistakes, just like any other business out there. That's perfectly fine; you should use those mistakes as learning opportunities. For that reason, we recommend a humble beginning – it ensures you don't flush a fortune down the drain.
5. Develop an optimized website
It is a solid strategy to develop your entire marketing campaign around your website. You can integrate an attractive landing page to greet visitors and a webstore if you plan to make online sales. Besides the sales part, you should also offer visitors some actual content in order to boost user engagement. It's become a proven fact that engaged visitors spend more time on your website and are more likely to spend money. Therefore you'll need to optimize the website for mobile devices. Also, you mustn't forget traditional SEO practices. We realize that not everyone is technically gifted, so if you need help, you can check out moversdev.com for tips and advice about improving your online presence. Simply put, there is no way around it because, without a properly designed website, any new business will have a hard time getting off the ground.
In summary
And there you have it, all you need to know regarding how to start a business as a teen. The only thing left to do is start brainstorming business ideas until you find one that is a sure hit. Expectedly, it will take a lot of dedication and hard work, but it can also be hugely rewarding. You owe it to yourself to try; it will be a great learning experience if nothing else!
Author: Shehraz Khan
Founder of My Digital Post, and I have a passion for all things digital marketing. I hold an MBA in Marketing from the prestigious University of Pune and have been in the industry for over 6 years now. As a Digital Marketing Manager and Blogger, my expertise lies in SEO, SMO, Google Ads, Facebook Ads, and Content Optimization. I love creating strategies that help businesses to achieve their marketing goals and make an impact in their industry.