If you are learning SEO, then today's post will tell you the process of SEO audit. I am going to explain to you how to do an SEO audit process to boost your google rankings.
And if you are already a professional, then you can use this post as a checklist.
In this post, I will cover all the points that I make myself.
Here I will give you an overview of what we are going to learn
We will discuss here one by one.
1:- Robots File Checkup
A robots file is a file that all search engines follow. So you must set this file up correctly. Otherwise, your site may lose important traffic.
You have to check 5 things while setup the Robots file.
a) Robots file must be named robots.txt
b) It must be in the root folder
c) All instructions must be valid
d) Don't block Asset folder
Difference Between Technical SEO and On-Page SEO
Asset folder means JavaScript, CSS folder, Image folder, etc. If you are blocking any asset folder then Google will not understand the meaning of that page.
e) Include Sitemap URLs in this file
2:- XML Sitemap File Checkup
A Sitemap is a list of your web pages through which search engines do not have a problem finding your pages.
Here you have to keep some important points in mind.
a) Sitemap's size should be valid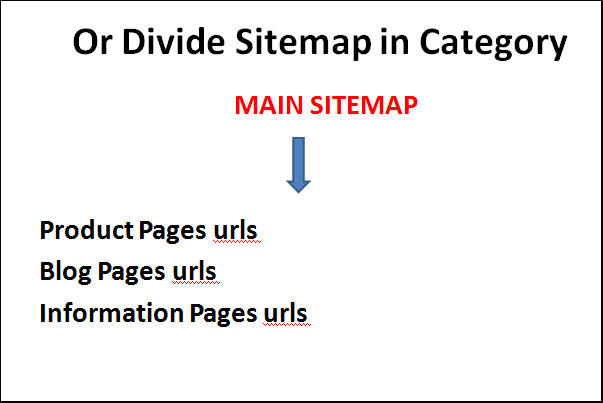 b) Sitemap File Should Be Accessible
c) A sitemap should have all valid pages
3:- Domain Checkup
In domain checkup, you have to check only 4 points.
a) Is SSL Certificate Installed?
This is an important thing because if you are not using an SSL certificate, you will have to face a "not secure" error.
So, an SSL certificate is compulsory for your website.
b) Is Website being served from HTTPS?
You have to check that your website is serving with HTTPS or not. Many times it happens that even after installing the certificate, the website shows not secure.
c) Is HTTP permanently redirected to HTTPS
It is also an important point that you have to check that your website is redirecting from HTTP to HTTPS automatically.
If your version is not redirected automatically, then your 2 messages will go to the search engine. Your HTTP report will be different and HTTPS report will be different
Because of this, you will not be able to achieve a report of your SEO.
d) Is www version permanently redirected to non-www?
You have to use anyone www or non-www. But decide only one of them.
4:- Google Link Checkup
At this point, you have to check some points. Let's start below:
a) Google Search Console Verification
b) Google Analytics Verification
c) Additional tools like Google Tag Manager, Google Adsense, and more.
5:- Page Quality Checkup
In page quality checkup, we analyze the quality of each page. There are many elements in it, the first of which is:
a) Page title
i) Must be unique
ii) must be between 285-575 pixels long
Check your characters pixel:  https://www.countingcharacters.com/google-serp-tool
b) Meta description
i) Must be unique for every page
ii) Must be between 430-920 pixels long
c) Use canonical tags
In pages where the same content has been used, implement the canonical tag. There is no penalty for duplicate content but If you have similar content on more than 2 or 2 pages, Google will rank only one page.
So you can tell Google through Canonical that this page is important.
d) Headings (h1, h2, h3)
You should use these headings on your website. H1 heading should be unique and single and it should be between 10-50 characters long.
Google says that using the right headings improves user experience. Your ranking increases as the user experience improve.
e) Use open graph tags
Implement the open graph tag on your website. Open graph tag shows in the perfect format while sharing your page on Facebook.
i) OG title should be less than 60 characters
ii) OG description should be less than 65 characters
iii) OG image should be at least 1200 pixels wide
f) Use twitter cards
Your website should have twitter cards also. It is also an important part of your website.
i) OG title should be less than 55 characters
ii) OG description should be less than 125 characters
iii) OG image should be at least 1200 pixels wide
Image SEO For Google My Business
6:- Image Quality Checkup
a) Size of the image
No fixed number can be given for how much image size should work. You have to see for yourself how much image size to keep.
b) Format of the image
The image should be in JPG or web format. PNG image format should be used only when you want a transparent image.
c) Delivery method of the image
d) Title of the image
The title tells you the use of the image. You shouldn't do the keyword stuffing in your image title.
e) Alt tag of the image
Through alt tags, you tell the search engine what the image is for.
7:- Structured Data Checkup
Schema data provide information to search engines in easy to understand format.
No need to add the same schema data on every page.
a) Add individual recipe type schema data on a food blog page
b) Add local business type schema data on branch pages of a chain business
c) Don't add same FAQ type schema data on multiple pages
8:- Broken Link Checkup
It is one of the most important point of our SEO audit process. Whether a broken link is internal or external damages to your website.
They tell Google that the webmaster is not paying attention to content and the user experience deteriorates.
There are 3 issues in the category of broken links.
How to Rank in Google My Business | Local SEO 2021
a) Standard broken links
b) Links to redirecting pages/links
c) Links to canonical pages
Conclusion
As we have discussed SEO audit process by which you can audit your website for SEO. If you are a beginner or a professional, you should do this process to boost your website ranking.
I hope you would like this post and please share it with your friends and colleagues who want to learn SEO.
Author: Shehraz Khan
Founder of My Digital Post, and I have a passion for all things digital marketing. I hold an MBA in Marketing from the prestigious University of Pune and have been in the industry for over 6 years now. As a Digital Marketing Manager and Blogger, my expertise lies in SEO, SMO, Google Ads, Facebook Ads, and Content Optimization. I love creating strategies that help businesses to achieve their marketing goals and make an impact in their industry.