Retirement does not need to mean never working again. It just means you have way more time to choose what you want to do! So, if you hate being idle but do not want to go back to a hectic everyday schedule, you're in the right place. We have prepared a list of a few low-stress jobs after retirement for you to peruse.
Translating
Working as a translator is one of the best low-stress jobs after retirement if you have the necessary knowledge. As long as you know at least one foreign language with a decent level of proficiency, the option is open to you. It is even possible to start over at 50 through freelancing with just a little training and specialization classes. This job is particularly appealing if you love literature and can get contracted to work with a publishing house since it would mean getting to read the books first and for free! Working online, with how popular web novels are nowadays, is an excellent choice too.
Working in a library
If all you want from a job after retirement is to relax and enjoy yourself, working as a librarian is ideal. Of course, you do need to know or learn a bit about filing and book organization. But once you get used to it, the job is not at all physically demanding. Chances are, you will also have plenty of time to rest throughout the day, and with lots of books and magazines on hand, you will not get bored, either!
House sitting
House sitting might sound like an unusual job, but it is a service required by many. People do not feel comfortable leaving their homes entirely unsupervised while on vacation or a longer business trip. And the best part is, you would not necessarily have to spend your days at the house. You would just need to check in daily or every two or so days to ensure the home is okay and that it looks like someone is there. This is almost always enough to discourage burglars who target empty homes.
Gardening
If you have a green thumb and love the process of tending to a garden, then one of the best low-stress jobs after retirement for you is working as a gardener! Once again, the job is rather lax because you do not need to toil every day to keep a garden thriving. As a bonus, you would not be expected to show up at work in winter, which means you would be able to dodge working during the season most hostile to working outdoors.
Online tutoring
Having worked till retirement, you likely have lots of knowledge you can share. And if you have worked in any educational capacity, then you have more than enough ability to work as an online tutor. The job might take some time to get used to. But once you do, you will find it is a leisurely affair. After all, you can stay at home, avoid the chaos of the pandemic, and make money simultaneously!
Online consulting
Online consulting is an excellent venue to find work post-retirement. Especially if you know something such as digital marketing or other specialized topics. You can even join hands with a site such as digitaldot.com and provide professional advice to their customers. The flexible work hours would ensure that you would not have to sacrifice any leisure activities. And you will never miss time with your significant other or grandkids.
Blogging
Blogging can be surprisingly profitable even among all the low-stress jobs after retirement available. Not to mention the fact that if you used to run a family business and have passed it on to your kids, you can help out a lot by running the website's blog. Especially if you understand the intricacies of what is required and do not need SEO services to make your posts and website content stand out. Even if you work as a freelance blogger, it will let you discuss many fascinating topics. You will broaden your horizons and earn a decent income!
Editing and proofreading
Working as an editor or proofreader is not as easy as it sounds. You need to have an eye for details and lots of patience. Still, if you do, the process itself is pretty relaxing. And because of how difficult it can be to find good editors and proofreaders, the job pays well, and there are lots of opportunities once you've proven yourself. You can even find work checking over local business ads and growing your business with these at the same time! Once you're well known in the industry, you'll find that many people will take the initiative to contact you.
Data entry
Data entry is crucial in all kinds of industries. You can find work in accounting, survey services, or even digital marketing. As long as a business deals with data, they will need someone to check it over or enter it. Best of all, it's another job that can be done online from the comfort and safety of your own home. On your own terms and in your own hours, too! The job does not require any specialized knowledge, either. The only possible requirement is being able to type quickly since it would help you do the job faster. But that is something that can easily be learned and perfected!
Voice acting
The final of the low-stress jobs after retirement on our list is a fun one! If you think you have a decent range of vocal abilities and have always loved games and animated media, then you might find your calling in voice acting. It is, admittedly, impossible to do this job at home without a lot of equipment. But studios are still relatively isolated and safe environments. And you will have a ton of fun while there if you enjoy the job.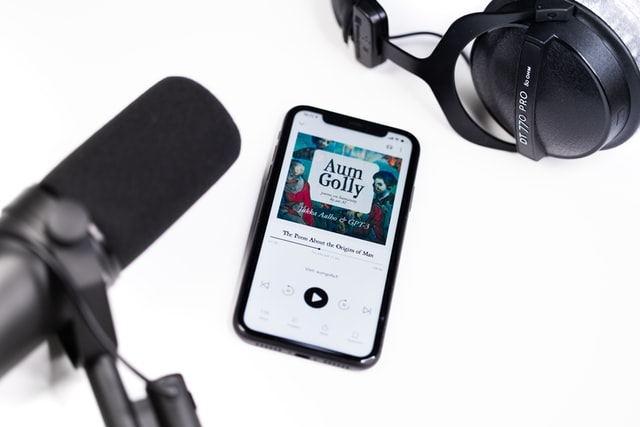 Final words
Having gone through the list of low-stress jobs after retirement, we hope you've found something that appeals to you. And if you haven't, don't give up! We're sure there is a job out there perfect for your needs and inclinations.
Author: Shehraz Khan
Founder of My Digital Post, and I have a passion for all things digital marketing. I hold an MBA in Marketing from the prestigious University of Pune and have been in the industry for over 6 years now. As a Digital Marketing Manager and Blogger, my expertise lies in SEO, SMO, Google Ads, Facebook Ads, and Content Optimization. I love creating strategies that help businesses to achieve their marketing goals and make an impact in their industry.