Do you also want a government job in Canada, then this post is for you in which I am going to tell you how to get a government job in Canada from India.
Friends, today I will tell you about 5 such government jobs in which you will not have to pay even one rupee nor will there be any cheating.
In this, your contact will be directly from the employer and no agent is needed. Through this, you can apply for Canada sitting in India.
For this, there are some things that I will share with you such as how your bio-data should be, your experience, how to search your job, I will tell you all these things in this post step by step.
This is the best Canadian Government Job website and Application both. You can install this on your mobile phone. You will not have to pay any fee to any person.
With the help of this website, you can find out a government job in Canada. There are some categories of jobs like Carpenter, Electrician, Salesman and every field job post here.
The field in which you are searching for a job read about that field and also read about that company. Then apply it.
This is also a second Ontario government job website where you can search for Toronto City Jobs.
If you apply at 100 places in a day, then it makes no sense. I would like to suggest that you apply only 5 places in a day. But write a good introduction to it, send a good resume.
If you apply 5 places every day, then about 1500 places have been applied in one year. A positive response will definitely come from somewhere like this.
Top 9 Ways To Immigrate Canada 2020
If your friend is planning to move to Canada, So please share this post with them.
This is the 3rd best Canadian government job website where you can search for Quebec, Montreal, etc. If you want to search for a specific region and your field job then it is the best website for you.
If you like any company, then go to that company's website and write complete information in a notepad. Apply for this, you make a good bio-data and convert it into French as well.
Because if you want to work in Quebec City then you have to upload your resume in French also.
Workbc is also a good job website where you can search for Salesman, IT field, Mechanical, Electrician and Cook jobs easily. Because there is good quality food and infrastructure.
You will not have to pay any Dollar or rupees for an agent. You can find any job sitting in India and get an idea before moving to Canada.
If you want to move to Canada but you have time to move. You can get an idea that which jobs are better, how I can get a job and many more questions.
There are so many Restaurants, Gas station, Grocery Store in Alberta. Apart from this, if you are looking for a job in any other field like Electrician, Engineer, Doctor, and other fields then you can go to this website and search.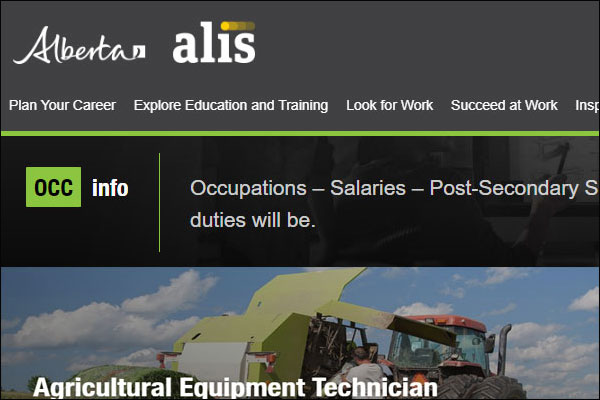 After applying this website, you have to wait for one week. After one week, you have to give a reminder to the employer. If you do this then they will think about this that this person really needs a job.
High-Quality Backlinks From Wikipedia | Boost Your SEO Ranking
Important Management Tips | Gabbar Singh Style
I have already told you that you need a good Resume and introduction. If you don't have a good resume then you will have to prepare a resume and apply it.
Avoid these mistake in Resume
No need image
No marital status
Avoid Date of Birth
No need Passport Copy
Incorrect contact information
Grammatical Errors
Should mention these points in Resume
Qualities (hard-working, honest,)
Skills
Education
Experience (give contact number your ex-employer)
Extra Qualification
Sports Activities
How to Write Unique Article | Google Adsense Approval Fast
Conclusion
Friends, in the above post, we saw that there are 5 websites through which you can get a government job in Canada.
For this, I have told you about every website here and explained the whole process. What qualifications should you have and how you can apply
How should your resume be and how to make it. I have told you everything in this post
Read this post and share it with your friends too.
Founder of My Digital Post, I have completed my MBA in Marketing from the University of Pune. I am a professional blogger and having almost 5 years of experience in SEO, SEM, SMO, and Google Ads, Facebook Ads, Content Optimization, etc. We provide the latest digital marketing services.