Hello, Friends welcome to My Digital Post as you know, One Plus 7T Pro has been launched in London and India. Today we are going to discuss the specifications of this phone and price in India.
As we also know that Oneplus 7 was 48,000 something but now 7T Pro has been launched which is 53,999 in India. You can buy it easily through various online portals or One Plus Website.
We will discuss below Camera quality, Ram, Processor, Battery, Display, Model and many more new functions. Let's start the post and please read and share it with your colleagues and friends.
 Brand – One Plus 7T Pro
Specifications | Features | Price in India
| | |
| --- | --- |
|  Launch Date |  October 12, 2019 |
|  Price in India |  53,999 |
|  Brand |  One Plus 7T Pro |
|  RAM |  8 GB |
|  Rear Camera |  48 MP + 16 MP + 8 MP |
|  Front Camera |  16 MP |
|  Battery |  4085 mAh |
|  Display |  6.67 inches |
|  Operating System |  Android v10 (Q) |
|  SIM Slot(s) |  Dual SIM, GSM+GSM |
| | |
| --- | --- |
|  Fingerprint Sensor |  Yes |
|  Quick Charging |  Yes |
|  Weight |  206 grams |
|  Colors |  Haze Blue |
|  FM Radio |  No |
|  Fingerprint Sensor |  Yes |
|  Other Sensors |  Light sensor, Proximity sensor,   Accelerometer, Compass,   Gyroscope |
|  Bluetooth |  v5.0 |
|  Internal Memory |  256 GB |
|  Expandable Memory |  No |
| | |
| --- | --- |
|  Screen Protection |  Corning Gorilla Glass |
|  Flash |  Dual LED Flash |
|  Image Resolution |  8000 x 6000 Pixels |
|  Video Recording |  1920×1080 @ 30 fps |
|  Type |  Li-ion |
Camera Quality
Now the 1 plus 7 Pro is still one of my favorite premium Android smartphones of 2019 and unfortunately, the camera tech wasn't quite as strong as some rivals like the wild P 30 Pro. Those pixel phones which means an awful lot of pressure has been heaped on the shiny shoulders of the 1 + 7 t pro 1 + is the latest most premium smartphone.
Once again have 48-megapixel primary shooters slap there on the back using Sony's AMX 586 sensor the aperture size is still F 1.6 while optical image stabilization is once again on board.
This primary lens is backed by a 16-megapixel ultra-wide-angle shooter at F 2.2 aperture. An 8 megapixel F 2.4 telephoto lens offers three times the loss of the zoom and that also has a nice bit of optical image stabilization thrust in there. Now at a quick glance, the one plus camera out basically looks exactly the same here on the one plus 7T Pro.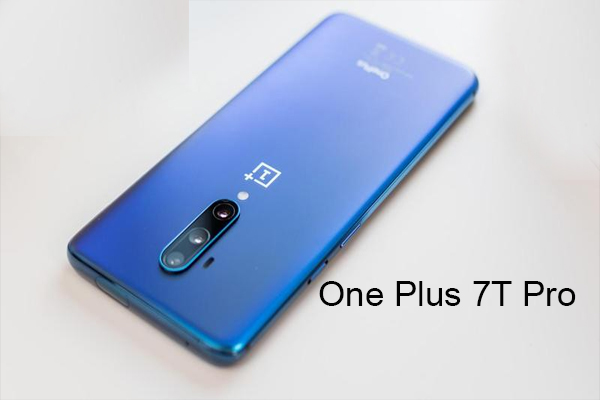 Display
If we talk about 7T Pro display then you've got like pop-up camera tech there on the front knee it's actually Gorilla Glass 6 now on the one plus 70 programs it was Gorilla Glass 5 on the original 1 + 7 pro. That said one plus Ambrose still nice and pristine after all these months and around the back, you get Gorilla Glass 5 on both devices now as you can see there.
iPhone 11 Pro Max Vs Samsung Galaxy Note 10 Plus
I've got the matte blue finish on the one plus 7 be could also pick it up and a shiny great option as well if you preferred that proper glass Sheen here on the one plus 7T Pro don't know it with the glossy shiny version. You can only get it in the map versus his blue so as you can see a slightly lighter blue then on the 1 + 7 Pro actually prefer the matte finish anyway.
Because it really helps to hide any greasy grimy prints and things like that looks really really stunning I've tried sticking both phones in the same pocket as my keys coin things like that.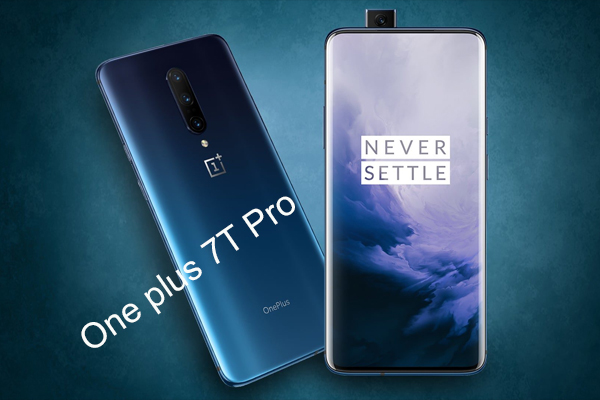 RAM Storage
Have a first look at this one +7T pro and guys this is the review night so I don't know the exact pricing but I would like to share the pricing start with 53,999. This is the highest-end variant that comes with 8 GB of RAM and 256 gigabytes of storage.
Charger
So we have the wrap charger so this is the 30-watt charger means 5 volt 6 amp charger. Generally, the one plus devices were giving a 20-watt charger but this is that Bob 30 watt charger that you are getting.
And this will be the cable no headphones I was assuming they'll give the headphones for this one but that's not the case these this will be the USB type-c cable that we are getting.
Why the apple is half-eaten in Apple company logo
SIM Card & SD Slot
Have a look yes it's a SIM tray and it's a dual SIM nano that we have no micro SD card slot option on the one plus devices. Over here it's just the volume rockers that we have plus or minus and they have applied for a screen card over here it's just slightly coming out that's why we see the bubble so screen goddess pre-applied.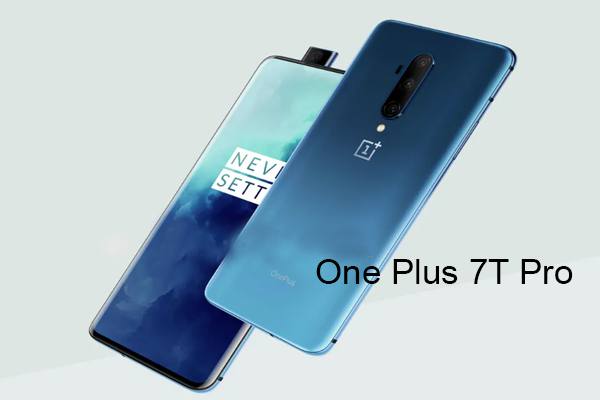 You have to wake the screen like this and then tap, interlocks very quickly now moving to the cameras. It's in the portrait mode really just go to the default photo mode and as you can see it shows three modes 1x, 2x that 3x.
In which country Blue Jeans are banned | Full name of AK-47
Conclusion
The wide-angle so this photograph was taken in the makes more this wasn't the right angle as you can see. This one isn't that 3x optical zone so again we have three options and again we also have the portrait more. Stuff as you can see the front-facing camera came and let's look at the speed yes it takes about a second as you can see it's fast.
You have the conditions you should portrait mode snaps and seems pretty decent on the edge detection everything no real customization there nor depth sensor playing about with or anything like that. But it's absolutely fine and you can shoot up to Full HD resolution video using that selfie camera as well on both of these devices.
Summary
So if you want to know more about the 1 plus 7T Pro camera gorgeous premium handset check that out as you can see not a massive amount of difference between the original 7 port on the new 70 pour get better the same display take very similar design.
Top 10 car racing games for Android devices 2020
And everything is just a slight performance boost camera and battery boost as well but yeah the original 7 pro still a fantastic handset so I'll be gritting your thoughts down below which one you're more tempted by achieve a little bit cache try and find yourself a 7 Pro you're gonna dive right into the new 7T Pro definitely always great to hear from you guys.
Author: Shehraz Khan
Founder of My Digital Post, and I have a passion for all things digital marketing. I hold an MBA in Marketing from the prestigious University of Pune and have been in the industry for over 6 years now. As a Digital Marketing Manager and Blogger, my expertise lies in SEO, SMO, Google Ads, Facebook Ads, and Content Optimization. I love creating strategies that help businesses to achieve their marketing goals and make an impact in their industry.