Wouldn't it be nice if you could start a business without having money? Everyone dreams of earning money without investment. Unfortunately, in the real world, this isn't possible. You have to invest money to make money. However, you can find ways of making a profit with minimum investment, which is a lot better than draining your accounts. A good example here would be to open an online clothing store. On the one hand, the initial costs are lower because you can start by working from home. On the other hand, you have access to a larger client pool, which can translate into increased revenue. After all, this has become a multi-billion-dollar industry. But be advised that it's not easy. You have to put in the work to develop a successful business. So, let's find out more about how to start a clothing business with minimum investment.
No. 1 Doing research is the first step in how to start a clothing business with minimum investment
If this is your first time opening a business, there's a lot you don't know. Therefore, research is vital. You can start by learning some of the basics of any business. Even if you're opening an online clothing store, you still have to register as a legal person and pay taxes. So, it would be best to familiarize yourself with the applicable legal rules and regulations. You can even consult a professional to ensure you know what you're getting yourself into.
Afterward, it would help if you did some market research. According to the experts at azcitationservices.com, you should focus on defining your niche market. After all, as a small business, you can't go up against multi-million-dollar companies. So, it's more realistic to aim to be one of the best in your niche market. Take a look at some of your competitors to see what they offer and what they don't. Read customer reviews to identify your competitors' strengths and weaknesses. Determine what customers are looking for by checking out forums and social media. All of this will help you identify your niche as well as your target audience.
No. 2 Choose your products carefully
A good tip for how to start a clothing business with minimum investment is to start small. If you add too many products from the start, this will mean additional costs. Not to mention that it will be harder to deal with the logistics. So, for the moment, you can focus only on T-shirts, for example. They are always in demand and never go out of style. Of course, you should find ways to make them unique. Otherwise, you'll never make a profit.
No. 3 Identify the business model that works for you
The truth is that without a vision and a plan, you are nothing. Therefore, you must create a business plan outlining your short-term and long-term goals. This is also the stage where you must decide on the business model. Specifically, you have three options:
Dropshipping is the best solution if you want to start a clothing business with minimum investment. This entails creating a website and selling third-party products under your brand name. Moreover, you don't have to keep an inventory or deal with shipping. Customers place the order on your website, you then buy the products from the supplier, and the supplier ships them to the customers. However, you should consider the print-on-demand business model to make more profit. This means selling customizable products through dropshipping.
Selling private-label clothing is another cost-efficient business model. Specifically, you purchase blank clothing with no wholesale label from a supplier. Then, you can customize it however you want, add your label, and sell it on your website under your brand name. This entails more work since you'll need to keep an inventory and ship every order. However, you'll likely get a better price from your supplier since you're buying in bulk.
Selling your cut-and-sewn clothing requires a more considerable investment, but you can make a much bigger profit. This is where you design and manufacture the clothing yourself and sell it on your website. Of course, this involves a lot of work, and you'll probably need to hire some help because you can't deal with everything from sourcing the fabrics to manufacturing the clothing and managing all the orders.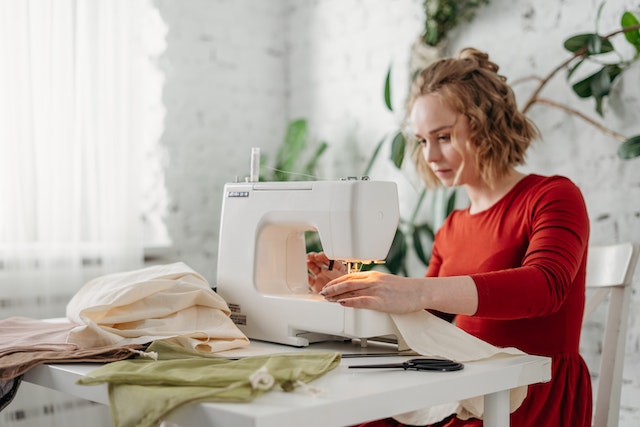 No. 4 Create a great website
The best part of opening an online clothing store is that you don't have to worry about buying, renting, renovating, and decorating a commercial space. That usually takes a long time and can be pretty costly. However, since you won't have a physical store, you must compensate with a great website. You can do this yourself, but if you're not an expert, hiring professionals is best. These experts know how to build a visually appealing and user-friendly website that will attract customers.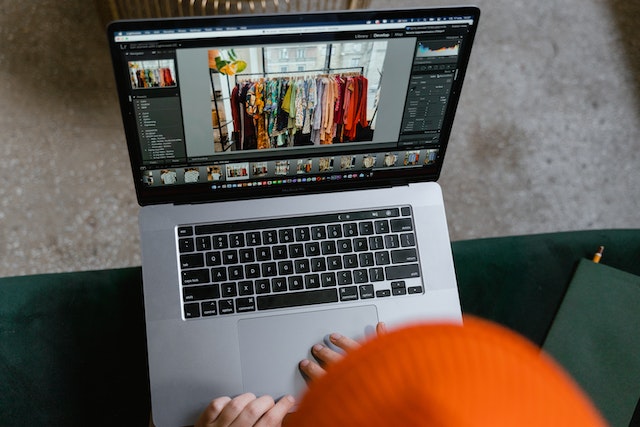 Moreover, you should also focus on local SEO for your small business. Because having a great website is useless without proper SEO. Customers won't find it if it doesn't rank high in search engine results. Once again, it's best to leave this to the experts. On the one hand, they have all the knowledge and experience to optimize your website. On the other hand, you'll have more time to focus on the different aspects of your business. So, with regards to amping up your local SEO for small businesses, this is a great investment.
No. 5 Market your clothing business well
Nowadays, digital marketing has become crucial for any small business. Therefore, you should use every tool at your disposal to market your clothing business. You can start by creating business accounts on social media platforms and grow from there. Your posts can contain content, images, and videos. The idea is to keep it relevant and exciting. Once you're ready to take this to the next level, you can consider email and pay-per-click marketing. You can always hire digital marketing experts if you're willing to invest a bit more.
Conclusion
Starting a business is not easy, and it usually requires a significant up-front investment. However, you can find solutions to minimize that initial investment. And opening an online store is an excellent tip on how to start a clothing business with minimum investment. It will still take some planning and a lot of work, but it can become very lucrative in the end. Plus, you can always start small and build gradually.
Author: Shehraz Khan
Founder of My Digital Post, and I have a passion for all things digital marketing. I hold an MBA in Marketing from the prestigious University of Pune and have been in the industry for over 6 years now. As a Digital Marketing Manager and Blogger, my expertise lies in SEO, SMO, Google Ads, Facebook Ads, and Content Optimization. I love creating strategies that help businesses to achieve their marketing goals and make an impact in their industry.