In the last couple of years, more people have been exploring the possibility of earning money online. Especially lately, when working from home has become a serious alternative to traditional jobs. From the unemployed, students, homemakers, retirees to business people, and creative individuals, everyone is exploring additional interests and income opportunities. With smartphones and other mobile devices, everyone can earn money without investment. It is a serious option that relies only on your capabilities.
Effective ways to earn money without investment
The advancement of technology and the internet has given everyone more than a few alternative options to generate income. However, like with everything else, this, too, requires a bit of caution. While there are legit ways to make money online, unfortunately, there are still many malicious people, fake offers, and scams. Some will try to exploit people, while others won't hesitate to hoax you. Like in every industry, online workers should be careful about the offers. It's necessary to pay attention to whom you are giving your personal information, if someone is asking for entry fees, or if the compensation is worth the invested time. And finally, if there is some kind of written contract if you decide to do something for others.
Depending on your interests and capabilities, here is a couple of the most effective ways to earn money without investing:
Become a YouTuber
Affiliate Marketing
Freelancing
Blogging
Selling products online
Earn money without investment by doing surveys
Become a YouTuber
Everyone with internet access knows what YouTube is. Once a simple video platform for video sharing is now the largest search engine for video content. Moreover, it uses effective programs where everyone is given the possibility to earn money. If you have a knack for creating videos, all you need to get started is a few good and creative ideas. You can start your channel, upload your creative content, and let people enjoy and subscribe to it. Once you get enough subscribers and views, YouTube will allow you to monetize your videos with ads.
If you already have your own business, you can use YouTube to improve it. There are several ways to promote your business with ease, aside from mobile marketing, which is a must nowadays. Quality promotional videos on YouTube can do wonders for your marketing efforts. Some of the most successful YouTubers, now millionaires, started with only a simple smartphone camera. They have been working hard to create quality content and continue to produce more over time. It's up to you to choose the subject of interest and talk/film/edit your content about cooking, tech, marketing, health, and almost everything else.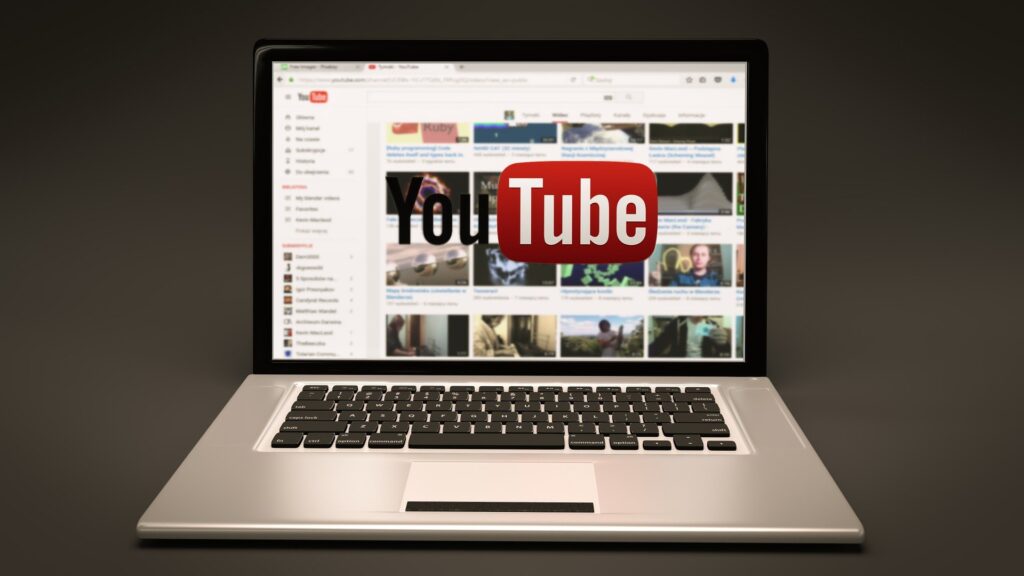 Affiliate Marketing
Another way to generate money from home is to try affiliate marketing. You won't have to invest a cent, but you will have to dedicate your time to succeed with it. One way to do it is to create a website. Once you have enough engaging content and traffic, you can add affiliate links. People who visit your website will click on those links, and those clicks will get you some earnings. Even better, if someone completes the purchase after clicking on one of your ads, you get a small percentage of commission.
When you look at the web, many companies like Amazon offer affiliate marketing possibilities. Finally, what makes affiliate marketing a great thing is that it's not limited to websites only. You can use your social media profiles, like Facebook or Instagram.
Freelancing
If you are looking for something more traditional, freelancing is the way to go. Since remote work is on the rise, many companies are hiring freelancers to work for them. But, you are not limited to working for companies only. With websites like Upwork or Fiverr, everyone can hire you. Translators, language teachers, programmers, artists, designers, writers, and many other careers effectively bring earnings without investing. In many cases, it is enough to have a smartphone, laptop, or other mobile devices, and you can immediately start to earn.
For example, if you are a skilled video or sound editor, you can prepare YouTube video materials for other people. Another good example, and one of the best-paid options, is programming. Those with enough skill and additional time can easily earn hefty sums.
Blogging
Blogging can easily become an effective way to generate additional income without spending anything. While it can take some time to become efficient, it has one advantage. You can combine this method with others, like affiliate marketing, and get a considerable money-generating mechanism. On the other side, experts from moversdev.com advise you to prepare well before you start:
You will need to write interesting content
Have basic knowledge of search engine optimization
Choose an adequate platform like WordPress for your blog
Design your website with user experience in mind
Know how to promote your blog on social media
Be ready to cooperate with others and earn some quality backlinks
If you plan to turn it into a full-time job, regularly write quality content about relevant topics. After the initial period, you will be able to dedicate more time to research and writing.
Selling products online
Without a small or no monetary investment, you can earn a lot of money by selling products online. Those can be products of other people or companies, or you can create them yourself. For example, if you are a fitness professional, you can offer supplements, healthy food, and even exercise accessories. Or, you can create helpful online courses for other people to use and sell them online.
If you enjoy creating with your hands, you should know that handcrafts can be pretty expensive. Those skilled enough won't even need a physical store to sell their products. All they need is a website, a selling platform, or a social media account, and a convenient way to ship goods. Just look at eBay, Etsy, Amazon, and others to see how and what people are selling.
Earn money without investment by taking surveys
One of the easiest ways to earn money without investment is to do surveys. Some companies will pay you for answering questions or giving them opinions. However, it can take anywhere between 5 and 60 minutes. So, carefully explore the available options. The compensation can be some type of credit, like Google Play credits, money, or gift cards and vouchers. Again, you should be careful here. There are many legitimate survey offers and apps, but many fake ones exist too.
Author: Shehraz Khan
Founder of My Digital Post, and I have a passion for all things digital marketing. I hold an MBA in Marketing from the prestigious University of Pune and have been in the industry for over 6 years now. As a Digital Marketing Manager and Blogger, my expertise lies in SEO, SMO, Google Ads, Facebook Ads, and Content Optimization. I love creating strategies that help businesses to achieve their marketing goals and make an impact in their industry.