There are probably as many digital marketing strategies as there are businesses and marketers. But regardless of their approach, such strategies are undeniably effective. Perhaps now more than ever, one can't overlook the benefits of digital marketing in the COVID-19 era. Let's cover some digital marketing strategies for Hospital Management Software.
However, marketing for healthcare software, and hospital management software, in particular, is no easy task. Indeed, it does adhere to the basics of general digital marketing, and it does benefit from search engine optimization (SEO). But it caters to a very specific market, with specific customers and a heavy industry focus.
As such, it takes special care and some unique approaches to guarantee optimal results. Let us delve into the basics of digital marketing strategies for hospital management software and explore these unique factors.
Marketing for healthcare software
Healthcare software is indeed a very lucrative business. Statista finds that software and solutions hold 70% of the health management solutions market, while services hold 30%. Furthermore, the digital landscape facilitates it very well. Audiences are increasingly aware, to the point where 1% of all Google searches are related to symptoms. This may be a comparatively small percentage, but it's still millions of searches a day.
At their core, digital marketing strategies for hospital management software and healthcare software all share some core marketing fundamentals. In essence, all marketing strategies aim to increase awareness, drive conversions, and boost sales. This is where the similarities end, however, and the differences begin.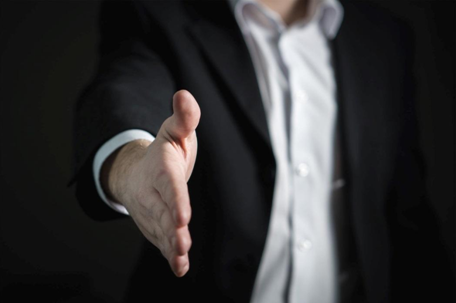 Hospital management software; the case for B2B-style marketing
In brief, hospital management software has a very specific audience. It is far from a general use product, or one that targets impulsive buyers. Thus, marketers may make the case for marketing it in Business-to-Business (B2B) terms over Business-to-Consumer (B2C) terms.
Hubspot helpfully outlines the differences between these two marketing practices. In the context of hospital management software, consider the following factors:
B2B marketing calls for more informative, formal content
Business jargon doesn't favor B2C, but it does benefit B2B
B2B marketing is more data-driven, while B2C is more emotional
The two, of course, interject somewhat, as Hubspot explains. Such software isn't strictly B2B at its core either, and B2C strategies can coexist with B2B ones. However, hospital management software targets specific health professionals, not the general public. This must be reflected throughout marketing, from the product's name to marketing content.
Consider, for example, how MoversTech CRM directly states its focus on the relocation industry in its name. Similarly, consider how SEO efforts must strictly target leads from the healthcare industry. With such factors in mind, marketing can steer much closer to B2B in many ways, which we'll outline below.
Digital marketing strategies for hospital management software
Now, let us delve into specific steps you may consider when marketing for hospital management software. These will overlap with universal marketing concepts, of course, but will also divert in key areas.
#1 Create buyer personas
First and foremost, after you set S.M.A.R.T. (Specific, Measurable, Achievable, Realistic, Timely) goals, you will need to create buyer personas. In the case of hospital management software, your audience will necessarily be much easier to narrow down and profile.
Specifically, your buyers will always be healthcare professionals. Their pain points will always revolve around hospital management, and their education and income will vary much less. These are all factors that can trim down your intended audience and inform your marketing decisions. They will, of course, still vary, as personas should, but their customer journey will differ somewhat less substantially.
#2 Map the customer journey
On the subject of customer journeys, hospital management software is no exception in this regard. You will need to engage in customer journey mapping and see how your buyer personas interact with your sales funnel.
Hubspot divides the buyer's journey into 3 stages:
Awareness
Consideration
Decision
Similarly, the customer experience (CX) is typically divided into 4 phases:
Discovery
Research
Conversion
Post-sale
These two classifications overlap somewhat, and both can inform your efforts. Consider the journey of your intended audience of healthcare professionals, step by step, and adjust your funnel accordingly.
#3 Align your teams
To do so, as with all marketing endeavors, you'll need to closely align your teams. Development, marketing, and sales teams must cooperate efficiently to enhance your strategies.
Internal culture, training, and communication aside, your teams must have the proper tools that facilitate seamless collaboration. In this step, you may consider such software as Customer Relationship Management (CRM) that can consolidate your data and communications. Still, as with many business solutions, remember that CRM technology is constantly changing. Any tools you choose to use must be user-friendly to ensure high adoption rates and optimal use.
#4 Solidify your content strategy
With your goals and journey mapping in place and your teams aligned, you may then refine your content strategy. From budgeting your digital marketing campaigns to producing and distributing your content, this is the most substantive step.
In line with the aforementioned, you may consider which factors most affect your digital marketing strategies for hospital management software. Among others:
Where can your audience find you?
How informative is your content?
Which aspects of your proposal should you highlight?
These and other questions should emerge from analyzing your data. Consider, for example, whether your audience uses social media and whether they'd make a purchase through such ads. Examine how informational your content is, and evaluate whether you best highlight your solution's unique merits over the competition.
#5 Bolster your SEO
Finally, all digital marketing strategies hinge on impeccable SEO. Indeed, a healthy on-page, off-page, and technical SEO foundation will always enhance marketing campaigns. However, hospital management software targets a very specific audience, so your SEO efforts should focus on this factor.
Among many criteria, you may evaluate your content's quality, style, and length to convince healthcare professionals specifically of your proposal. Similarly, you may focus your backlink strategies beyond boosting your page authority (PA). Namely, you may strive to acquire backlinks from authoritative sources like medical journals to bolster your credibility. Finally, your audience will deeply value professionalism on your website, so you may optimize it to ensure a great CX.
Conclusion
In summary, hospital management software targets a very specific demographic, thus steering marketing closer to a B2B style. With this and the above suggestions in mind, you may refine your strategies and guarantee better results.
Author: Shehraz Khan
Founder of My Digital Post, and I have a passion for all things digital marketing. I hold an MBA in Marketing from the prestigious University of Pune and have been in the industry for over 6 years now. As a Digital Marketing Manager and Blogger, my expertise lies in SEO, SMO, Google Ads, Facebook Ads, and Content Optimization. I love creating strategies that help businesses to achieve their marketing goals and make an impact in their industry.