As you also know that YouTube is becoming so popular. If we talk about India, it is growing day by day. In this post, I will explain how to earn money on YouTube.
YouTube has a monthly 1.9 Billion active users worldwide. After Google, YouTube is one of the most visited websites.
YouTube has changed the lives of people because they are earning huge money with the help of the YouTube channel.
If you want to come on YouTube then your welcome, create a channel and earn money. How to create a YouTube channel and earn money, I am going to explain here step by step.
STEP 1: Gmail Account is Compulsory
The first step is a Gmail account, if you don't have a Gmail account then you can't create a YouTube channel. In today's time, every person has a Gmail account and through that account, you can create a YouTube channel.
If you do not have a Gmail account, you can also create a new account.
Create Gmail Account: Click Here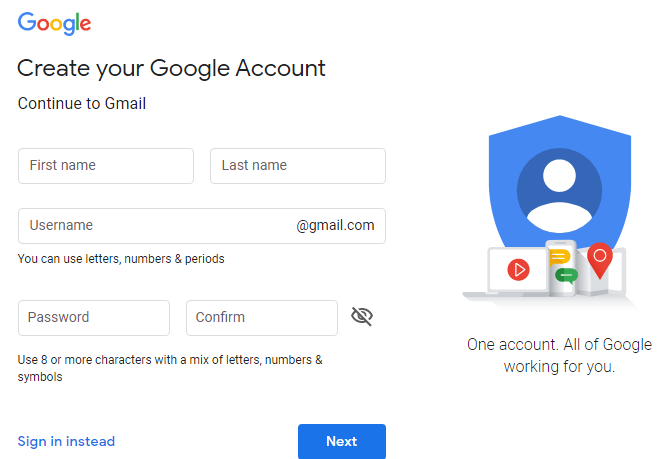 STEP 2: Go to YouTube
After creating a Gmail account, you have to go to YouTube.com and sign in with your account. Without sign in, you can't enter your YouTube account.
After sign in, you have to click on your account and you will get an option of "Create a Channel".
After creating this channel, it will ask you to set your username. You have to set your username and click on next.
After clicking on next, it will ask you to fill your channel description and add some social profile links to your channel.
After creating a channel, you will not start making money immediately but it takes time. Your earnings may also take years and some people start earning money within months.
It depends on your content what kind of content you are putting and how popular it is becoming.
How To Earn Money Online From Home
Your Google Ads will start coming on the channel and the views will start coming, then your earnings will start.
I will explain in the next post that how to set up your YouTube account.
STEP 3: 1000 Subscribers and 4000 Hours of Watch Time Compulsory
After uploading the video, visitors will come to your channel and they will watch your videos. This way your video will have minutes and hours count.
You can apply for Google Adsense after 4,000 hours and 1000 subscribers are completed.
STEP 4: Enable monetization on YouTube
Sign in to the YouTube account you want to monetize
Click the icon for your account in the top right corner
Click YouTube Studio
In the left menu, select Other Features > Monetization
Read and agree to the YouTuber Partner Program terms
Create a new AdSense account or connect an existing one to your channel. (You need an AdSense account to get paid.)
Set your monetization preferences.
STEP 5: YouTube Banner Ads Promotion
You can take sponsorship of any brand and tell people about it. You will tell people about any brand and people will buy it, and the company will give you its profit.
Along with this, you can show the banner of a brand or company in your videos. People will click on that banner and go to that product and buy it. By doing this, that company will give you money for that promotion.
How To Get Google Adsense Approval 2021
STEP 6: Affiliate Marketing
You can give a link to the product you are promoting in your video description. And can tell people the features of that product.
People will redirect to that page through that link and if they buy the product, you will get a fixed commission.
There are many websites such as Amazon, Flipkart, Jabong through which you can do affiliate marketing and earn money by giving links in the description of your video.
Conclusion
As I have explained some techniques in the above post that how to create a YouTube channel and earn money on YouTube. If you want to come on YouTube, it is the best way to earn money.
You have to select first your niche and upload interesting and unique content. It will become popular soon. People are coming on YouTube to learn new techniques and educational purposes. So, it is a good time to move to your YouTube channel.
Author: Shehraz Khan
Founder of My Digital Post, and I have a passion for all things digital marketing. I hold an MBA in Marketing from the prestigious University of Pune and have been in the industry for over 6 years now. As a Digital Marketing Manager and Blogger, my expertise lies in SEO, SMO, Google Ads, Facebook Ads, and Content Optimization. I love creating strategies that help businesses to achieve their marketing goals and make an impact in their industry.